Real Trading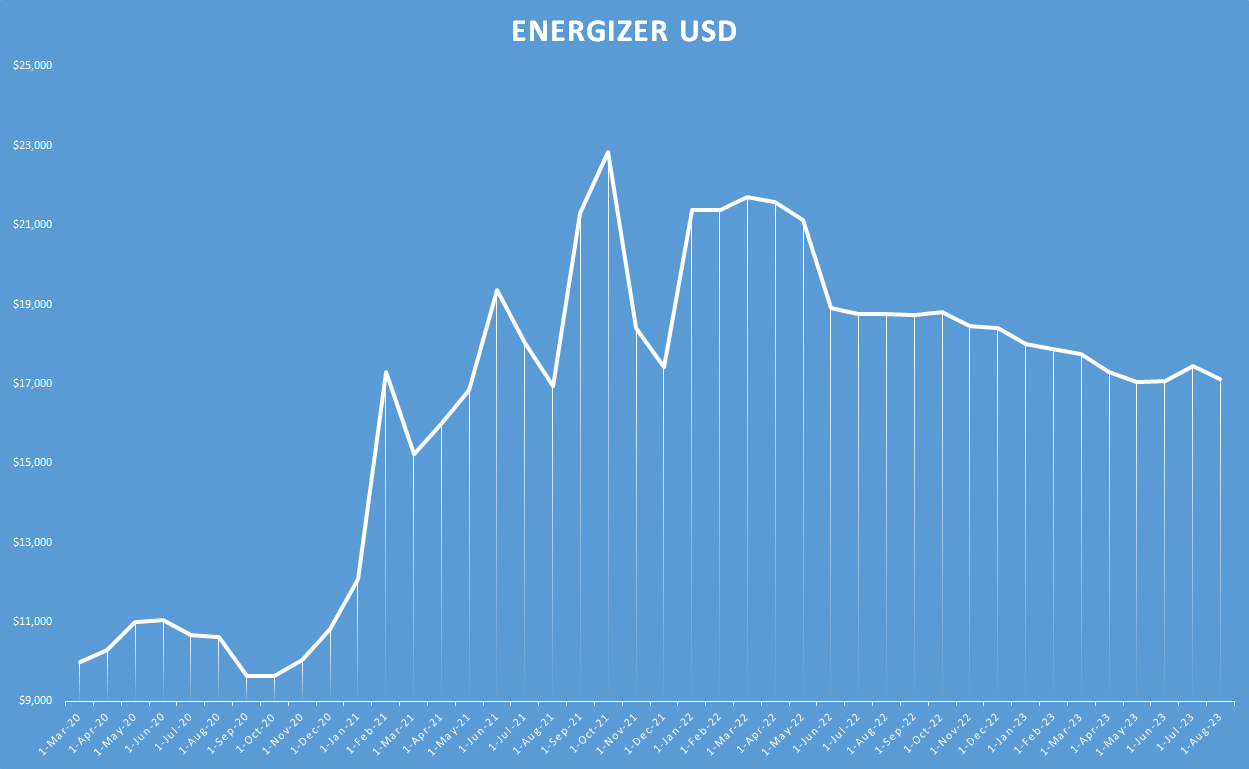 Energizer program after deduction of all costsin USD

Energizer
Energizer invest in energy related products and is a long only model that buys in to rising trends in different time intervalls.
The markets invested in are crude oil, brent oil, heating oil, gasoline, natural gas and some energy related stocks such as Exxon and frensh Total. During positivt trends Energizer also holds a position in XLE, and ETF for the energy secor.
After a period with rising markets the model will be more heavy invested and during down turns the manager will decrease the positions.
Decision is taken with a discretionary basis but with the help of a rule based model that identify trends.
The minimum account size in Energizer is $10 000.