Real Trading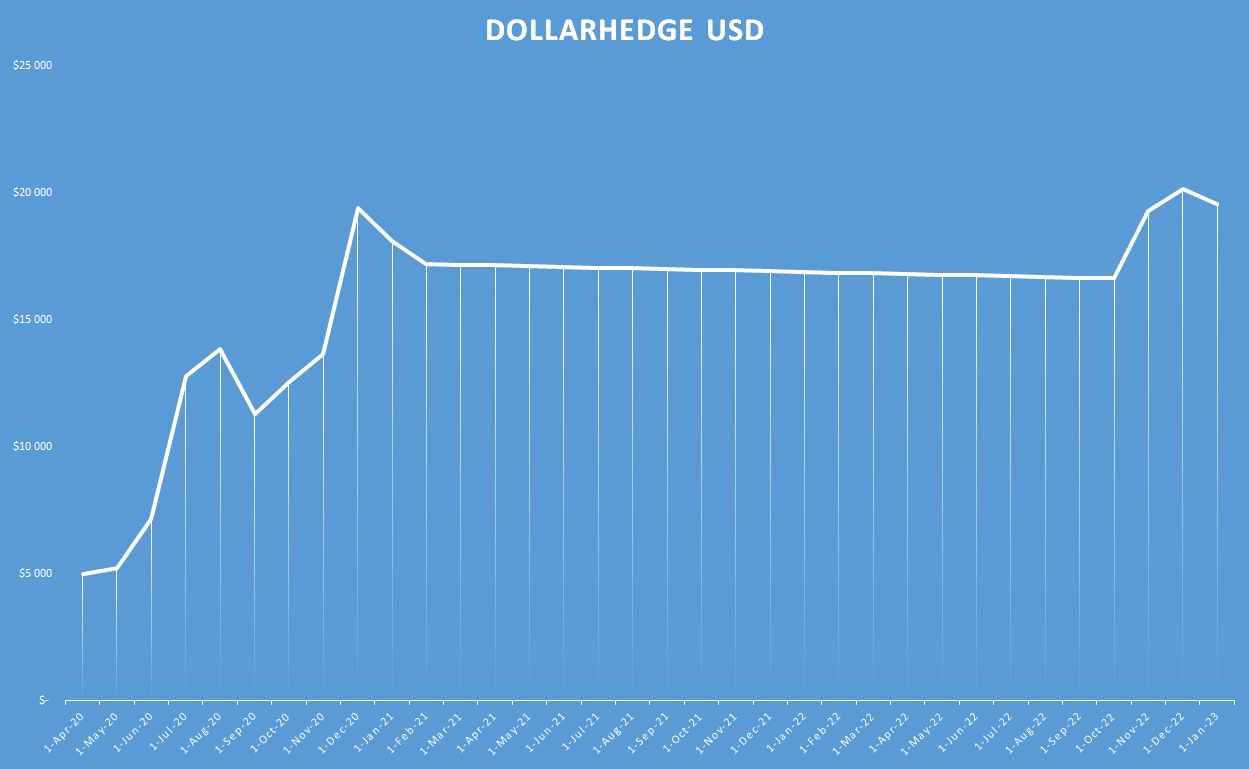 DollarHedge program after deduction of all costs in USD

DollarHedge
DollarHedge is a hedge in USD/SEK that seek to gain in value when the US-dollar weaken against the swedish krona.
It is more of and hedge against a fall in dollar then a speculation.
Decision is taken discretionary but with the help of a rule based model that identify trends and heavely increase the positions during strong trends.
The minimum account size in DollarHedge is $5 000, it will work as a hedge for account of $100 000.